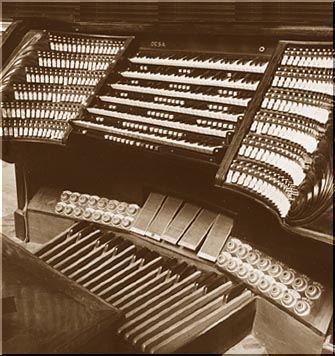 Photograph by M. Reckling


The Montjuich Palace Organ, Barcelona 1971
Walcker Organ from 1929, rebuild end of the sixties by OESA from Madrid.




Concierto de Órgano en el gran órgano del Palacio Nacional Montjuich de Barcelona.
Organ concert at the grand organ of the National Montjuich Palace in Barcelona.
Orgelkonzert an der grossen Orgel des National Palast Montjuich zu Barcelona.